Fire_eclipse
Godlike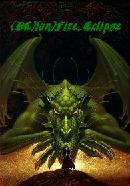 Joined: 01/24/2005 12:11:23
Messages: 353
Location: Red Lodge, MT


Offline
I've found some cool maps along with some cool new games to try out while in UT. One is UT Demolition Derby. Basically you battle in unique arena's and try and blow eachother up. Just a thought.

Second I'd like you all to maybe look at some Vehicle Flag Domination. This uses ONS maps but Replaces powernodes w/ Flags or capture points.

Can't find where I found the Extra game play but it's a blast as far as I've played it.
Need some input from the rest of the gang on the DC server.
Okinesu
Dominating



Joined: 12/19/2004 20:45:34
Messages: 234
Location: San Marcos, TX


Offline
Mmm... whenever I grow weary of killing the same ol' monsters day in and day out, I hop on some camping/sniping servers, mostly SsS, OSZ, and WST. It's enhanced my aiming a bit, and it's pretty calming. I've also enjoyed playing CUT since back in UT99...